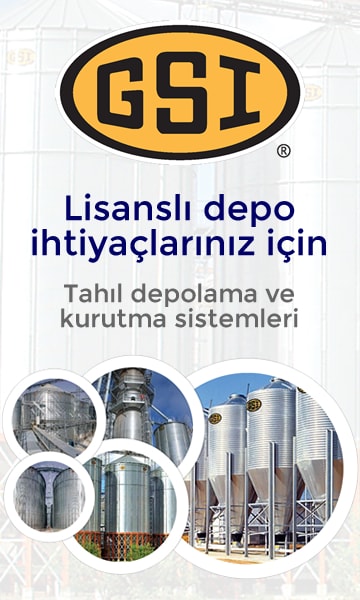 LICENSED WAREHOUSING
GENERAL INFORMATION
The standard of basic and processed agricultural products such as cereals, legumes, oilseeds, cotton, hazelnuts, olives, olive oil and dried apricots suitable for storage are determined and stored in the warehouses of licensed warehouse enterprises under safe and healthy conditions and the trade of these products is regulated by these enterprises. The Law on Agricultural Products Licensed Warehousing No. 5300, which is intended to be made through bills of law, was published in the Official Gazette on 17/02/2005.
In accordance with this Law, 4 Regulations and 6 Communiqués have been issued for implementation.
These include:
Regulation
Agricultural Products Licensed Warehousing Regulation
Licensed Warehouse Compensation Fund Regulation,
Electronic Product Bill Regulation,
Regulation on Licensing, Activity and Control of Authorized Classifiers
Notification
Grain, Legumes and Oil Seeds Licensed Warehouse Communique
Cotton Licensed Warehouse Communique
Hazelnut Licensed Warehouse Communique
Olive Licensed Warehouse Communique
Olive Oil Licensed Warehouse Communique
Dried Apricot Licensed Warehouse Communique
Pistachio Licensed Warehouse Communiqué
Raisins Licensed Warehouse Communiqué.
On the other hand, both the physical and the product stocks representing these products can be found in the "specialized stock exchanges operating as a joint stock company" or the commercial stock exchanges that have a technical, institutional and financial infrastructure, and which are permitted by our Ministry. "No. 5174 regulating the conduct of trade with Turkey Chambers and Stock Exchanges Union of Chambers and Commodity Exchanges of publication of the Article 53 of the Law in the Official Gazette on 01.06.2004 entered into force.
Based on this Law, 2 Regulations have been issued for implementation so far.
These include:
Regulation on Establishment, Operation and Audit Procedures and Principles of Product Specialized Exchanges,
Alivre and Futures Trading Regulation in Commodity Exchanges and Product Specialized Exchanges.
With licensed warehousing system;
Prevention of price decreases due to the accumulation of supply in agricultural products during harvest periods and balancing the market,
Especially small farmers and product owners, who have financial difficulties, provide loans and financing from banks through the bills they purchase in return for their products to licensed warehouses,
Agricultural products trade is carried out on products that are accepted by all standards, encouraging quality production, creating a safe market,
Registration of agricultural products trade,
Achieving the agricultural reform currently being implemented in our country and increasing private sector participation in the agricultural products trade,
Minimizing government interventions in production and pricing, saving substantial savings in this area, avoiding interventions that disrupt free market and price formation,
Achieving a stable and higher income level with a system that can be easily marketed, well maintained and minimized shipping costs for agricultural producers,
Providing a new investment tool for investors as an alternative to foreign currency, gold, stock, interest and the like,
Easy supply of products, whose quality is determined according to scientific criteria and whose price stability is ensured by our traders and industrialists dealing with product trade,
Trade of agricultural products through product bills or electronic bills without the need to show and deliver physical goods and samples,
Switching to futures and options markets in agricultural products with a standardized product and licensed warehouse system,
Creating new business areas for product storage, banking and insurance sector,
It is aimed to take an important role and to have a share in the trade of agricultural products in the Middle East, Balkans, Turkic Republics and Asian geography where our country is located.